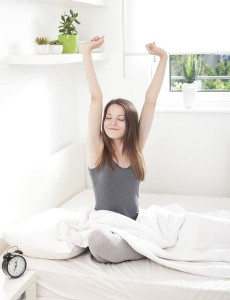 So you've decided it's time to purchase a new mattress. This can be one of the most stressful buys you'll make because you'll likely have to live with your decision for a while. The wrong mattress can seriously impact your daily life. You will spend a good chunk of every day using it, and if it's uncomfortable, you might find yourself sleep deprived.
Mattress shopping tips
It is necessary to do a little bit of preparation before you head into the store and make your purchase. Check reviews, determine a few frontrunners, and investigate sales. There are so many options out there, and if you head into a mattress store with no direction, you'll find yourself overwhelmed.
Start by thinking about beds you have like in the past. If you're constantly missing your childhood bed, or you had an incredible night's sleep at a certain hotel, find out what type of mattress you were using, and try to replicate that experience.
If you are buying a bed for two, make sure that you find a mattress that works for everyone. Think about different mattress types that might suit both of your needs. Make sure that you shop together so that both parties are happy with the final purchase.
Your mattress can have a serious impact on your physical health. People with back or joint problems often require a mattress with a bit more support. Your doctor can give you a few methods to try out when you shop. These methods can help you determine whether or not a mattress meets your support needs.
Many experts recommend performing the "15 minute test." This test will help you determine how comfortable a mattress really is. It sounds a little bit awkward, but you can learn a lot from spending 15 minutes lying on a particular mattress. In 15 minutes, you can get about the same amount of knowledge as you would from taking the mattress home for a trial period.
Take advantage of your in-store salesperson. These people know every product they have available and are your best resource for information. Talk to them about your budget, your health needs, and your different preferences. They can help you make the most educated decision.
Shop All American Mattress
Thinking about purchasing a new mattress? Stop by or contact All American Mattress at  410-451-9006 today! We have all of the brand names you know and trust at affordable prices. With the areas only commission-free sales staff, All American Mattress' staff will help you pick out the right bed for your comfort and your budget.
Be sure to follow us on Facebook, Twitter, Google+, and Pinterest!
Tags: Mattress Tips